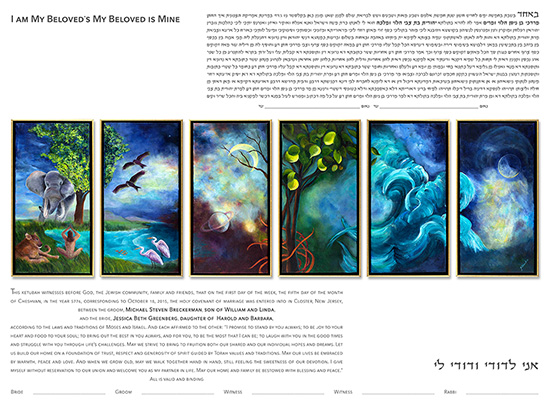 "Creation" I am my Beloved's, My Beloved is Mine
This stunning ketubah shows us how every day can begin anew, fresh and filled with life. Choose any text you want from the ketubah text link. As always, call or write with questions, or comments.
Cost: $250 plus $70 if you wish to personalize. Shipping is $18.
"The 6 panel Creation piece is absolutely gorgeous over my mantel! The size is perfect and it arrived quickly and in perfect condition. Also love the matting and framing. Alexis D. April '17